CARE Clinic Colorado: Compassionate Abortion Clinic Near Guymon, OK
The team at CARE Clinic Colorado is here to guide you through what can be a stressful process of considering an abortion. Our abortion clinic near Guymon, Oklahoma offers dedicated and compassionate abortion care and counseling to all patients. If you live in Guymon, OK and are unable to receive abortion care in your home state, keep in mind that CARE Clinic Colorado can offer you in-clinic abortion up to 18.6 weeks of pregnancy, including medication abortion up to 11 weeks of pregnancy.
Dedicated Abortion Care at Our Abortion Clinic Near Guymon, Oklahoma
At CARE Clinic Colorado, we offer a range of abortion services to meet the needs of patients in different stages of pregnancy and with different personal circumstances at our abortion clinic near Guymon, OK. We offer the abortion pill or medication abortion up to 11 weeks as a non-invasive option, and beyond 11 weeks we offer in-clinic abortions up to 18.6 weeks. No matter what, our trained medical professionals will make sure that the option we move forward with is not only the one you prefer, but also safe and effective in your situation.
We Follow Strict Medical Guidelines
Like any medical facility should, our medical professionals at our abortion clinic near Guymon, Oklahoma follow strict guidelines and best practices to ensure your health, privacy, and safety, as well as the effectiveness of the procedures we perform. The protocols we have in place are designed to give you the high level care that you and all of our patients deserve. We understand the importance of confidentiality, and can guarantee your privacy will never be disturbed at our clinic.
Knowledgeable and Caring Staff
Of course, in a medical setting you want the care of professionals who are trained and licensed to be administering the care you're receiving. We have a staff of experienced and highly trained medical professionals, so your care is in good hands. They aren't only qualified for the job, they also care deeply about each of their patients as individuals. You won't just be getting high quality care from a technical standpoint, but also kind, devoted emotional support along the way.
Abortion Clinic Close to Guymon, OK
While Guymon, Oklahoma has banned abortion, Colorado has not. We offer abortions up to 18.6 weeks at our abortion clinic near Guymon, OK. We understand that arranging travel and lodging can be a barrier for some to get the care they need. Get in touch with us about this and we will do everything we can to help you set up travel and accommodation for the time of your visit to our clinic.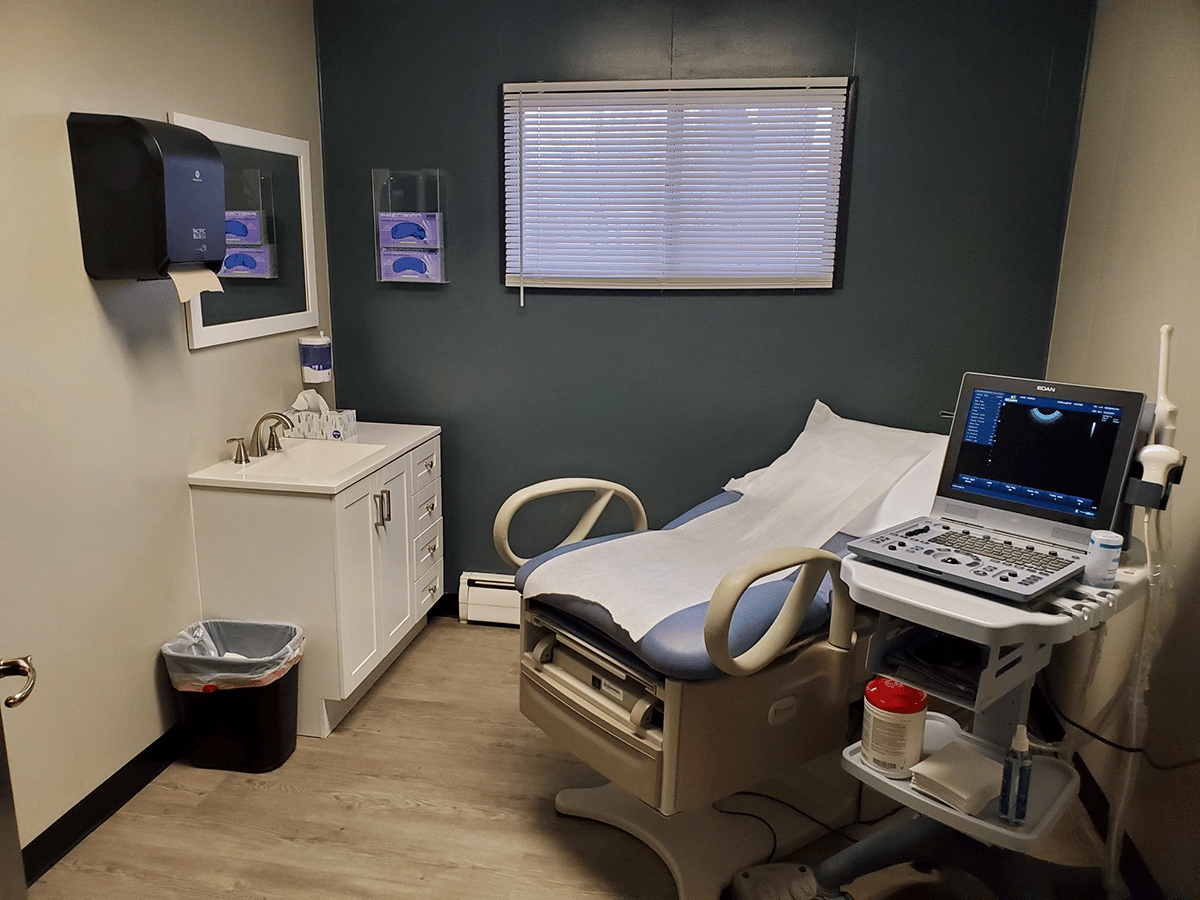 It's Your Choice, We're Just Here to Help
While we do offer abortion care at our abortion clinic near Guymon, Oklahoma, we never attempt to persuade any of our patients to make a decision one way or another. It's your choice and your choice alone. No matter what you choose to do, we are here to support and help you. If you choose to have an abortion, we can offer you a choice of procedures. If you choose not to, we can offer counseling and recommend a facility that offers prenatal care. Whatever you choose, we are happy to help and support you.
Abortion Clinic Near Guymon, Oklahoma | CARE Clinic Colorado
If you have found yourself in need of abortion care but are unable to get it in Guymon, Oklahoma, come to CARE Clinic Colorado. Our abortion clinic near Guymon, OK can offer you the care you need in a safe, effective, and supportive way. Get in touch with us today and we'll schedule an appointment for you. We can help you secure travel and accommodation for your time here.
We are here to uphold your right to choose and support you no matter what your decision is. We'll provide the information and answers you need to make a confident choice about your health and future. If you have any questions about how we can help you, please do not hesitate to reach out to us.
At CARE Clinic Colorado, we are committed to helping you make the best choices for your reproductive health. Your comfort, safety, and well-being are our top priorities. Contact us today to learn more about our abortion clinic near the New Mexico area. We are here to support you during this important time in your life.