Comprehensive Abortion Services Near NE at CARE Clinic Colorado
If you live in Nebraska, it has become much more difficult to receive abortion care in your home state. At CARE Clinic Colorado, our abortion clinic near Nebraska is here to help you if you're beyond the 12 weeks of pregnancy limit that NE law has imposed on abortions. We can offer you in-clinic abortion services up to 18.6 weeks of pregnancy. Our kind and caring staff is here to answer all of your questions, and we can help you secure transportation to and from our abortion clinic near Nebraska.
Abortion Services We Offer Near NE
The kind, caring, experienced staff at our abortion clinic near Nebraska offer a wide range of services:
Medication Abortion (Until 11 Weeks): Early enough, you can safely and effectively use a medication abortion to terminate a pregnancy. We offer medication abortions up to 11 weeks at our abortion clinic near NE. This allows you to avoid a surgical procedure in most cases, and you can choose to take the medication at home or at the clinic.
In-Clinic Abortion (Until 18.6 Weeks): We also offer in-clinic abortions up to 18.6 weeks into pregnancy. Our expert medical professionals can safely and effectively perform an in-clinic abortion for you. We'll monitor you afterward to ensure you are recovering and we'll check in a couple of weeks after to ensure there have been no complications.
Counseling & Information: Everyone can use support, and we offer our support in multiple ways. We can give you accurate information that allows you to make an informed decision about your health and future. We can also offer counseling if you need emotional support, we are here to help you in any way that we can. You are not alone in this process.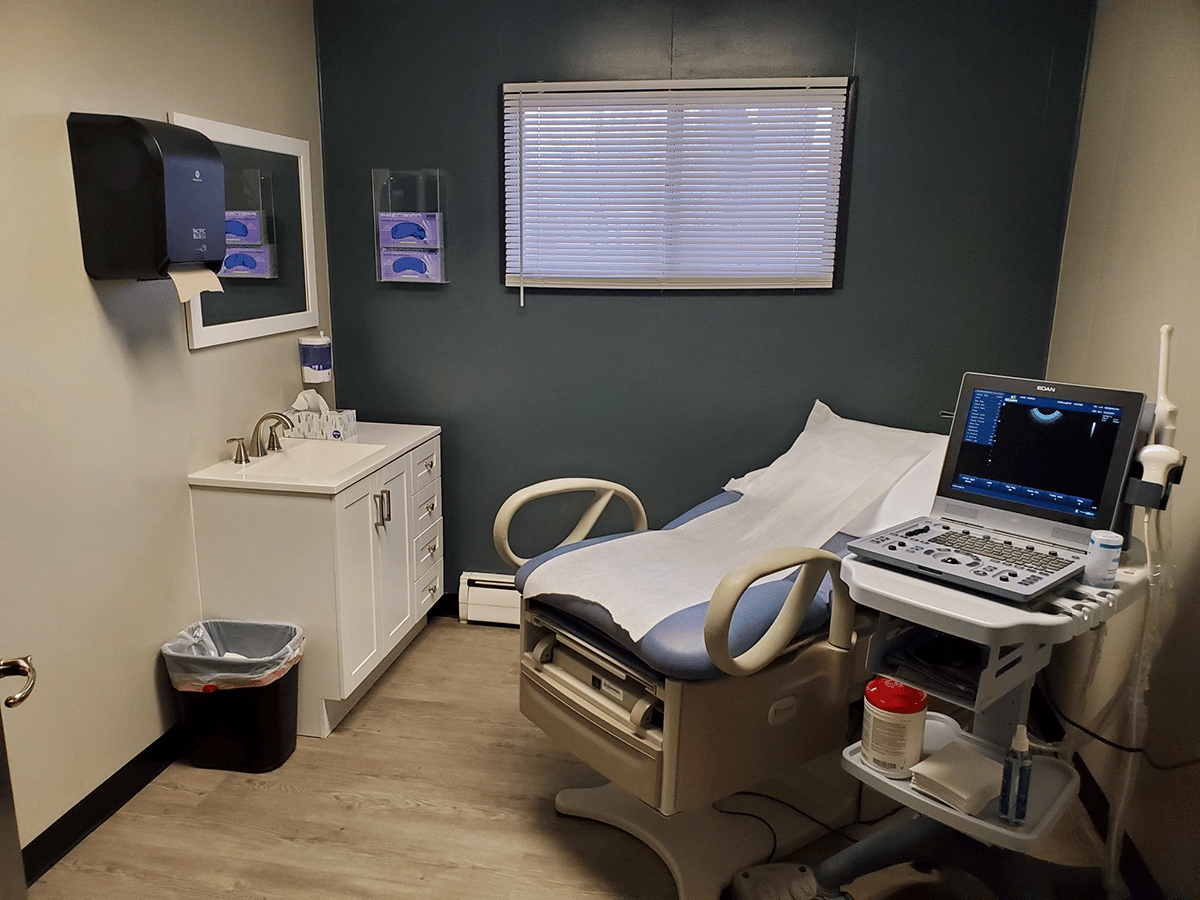 Why You Should Visit Our Abortion Clinic Near Nebraska
Professional Medical Team: We appreciate the trust you put in us when you come to our abortion clinic near NE, so we strive to offer the highest level of care we can. We do this by employing experienced medical professionals to care for you.
Multiple Abortion Services: We offer abortion services up to 18.6 weeks pregnancy to help you. Up to 18.6 weeks of pregnancy, we offer in-clinic abortion procedures. Up to 11 weeks of pregnancy, we offer the abortion pill or medication abortion for those patients who want a less invasive abortion procedure.
Confidential and Kind: If you're in a situation where you need abortion care, it can be stressful and even isolating depending on your circumstances. We offer strict confidentiality to protect your personal information. Not only that, but we care deeply for each of our patients and treat you with every kindness to support you in a stressful time.
Accurate Medical Information: You don't only deserve the right to choose if you want an abortion, but you also deserve the information to confidently make an informed decision about it. We'll answer any questions you have and offer you all of the information you need to make the choice about what is best for you.
Advanced Facility: When it comes to medical care like abortion care, it's important that the facility you visit has equipment that you can trust. We have advanced and state-of-the-art equipment at our abortion clinic near Nebraska. This allows our medical professionals to offer you the very best care without being limited by less-than-effective equipment.
Abortion Clinic Near NE | CARE Clinic Colorado
No matter what kind of abortion or counseling service you need, CARE Clinic Colorado is ready to welcome you at our abortion clinic near Nebraska. Even if you're not sure about having an abortion, even if you end up deciding not to have an abortion, we still will help you in any way we can by providing the information you need to stay healthy and make a confident decision. Come visit our clinic, give us a call or fill out an online contact form to schedule an appointment.