Professional Abortion Services Near Halstead, KS at CARE Clinic Colorado
For the most professional and trustworthy abortion clinic near Halstead, Kansas, come to CARE Clinic Colorado and we'll give you the care you need. The care we provide for our patients is completely confidential, we will provide the highest level of care in anything that you need. Our team is led by licensed medical professionals who will be there for you from the first moment you get in touch with us all the way through until you've received the care that you need.
Our Abortion Services Near Halstead, Kansas
Our team of medical professionals can provide a variety of services at our abortion clinic near Halstead, KS:
Medication Abortion (Up to 11 Weeks): Rather than using surgical methods for an abortion, the medication abortion that we offer allows you to terminate a pregnancy by taking a course of medication instead. For early pregnancies, it's safe, effective, and non-invasive.
In-Clinic Abortion (Up to 18.6 Weeks): Beyond 11 weeks of pregnancy, the safest and most effective method is our in-clinic abortion. This procedure is performed by one of our licensed medical professionals in a safe and sterile environment, along with compassionate support from the staff at our abortion clinic near Halstead, Kansas.
Counseling: We understand that you may have questions or even concerns, and we are here to give you all the answers and information you will need. We also know that some of our patients could use a support system, so we offer professional counseling for your emotional support.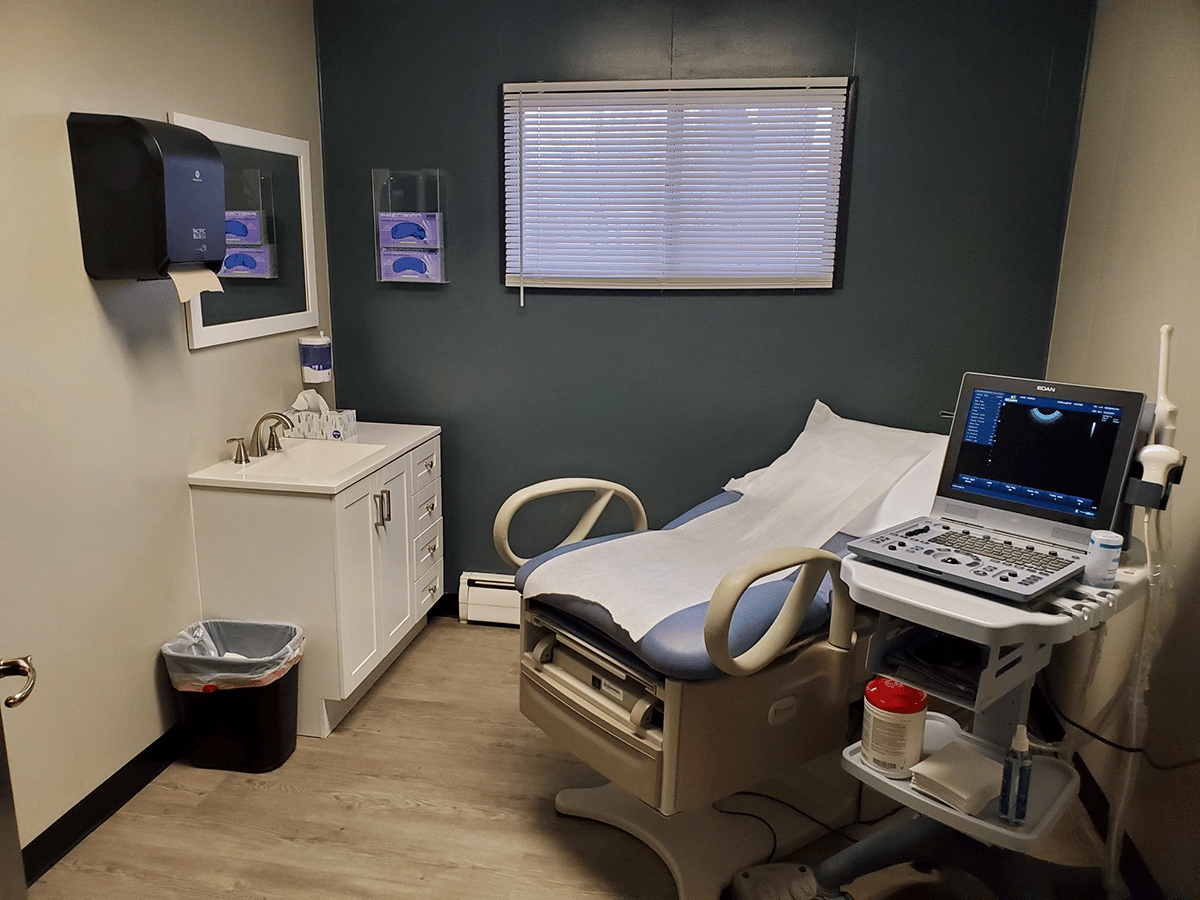 Why You Should Choose CARE Clinic Colorado as Your Abortion Clinic Near Halstead, KS
Experienced Medical Team: We care for the safety of our patients, so we have a team of experienced medical professionals who are more than qualified to perform these procedures and offer information or medical advice in a kind and compassionate way.
Range of Abortion Services: We offer multiple abortion services to help those in different stages of pregnancy at our abortion clinic near Halstead, Kansas. For those up to 11 weeks pregnant, we offer the abortion pill or medication abortion. Up to 18.6 weeks of pregnancy, we offer the in-clinic abortion. Before we schedule you for a procedure, we will make sure that you are getting the safest and most effective treatment for your specific situation.
Caring, Confidential Environment: Depending on your circumstances, confidentiality can be very important. We take confidentiality seriously at CARE Clinic Colorado, we won't discuss your visit with anyone unless you ask us to. Not only will we keep your information safe, we'll support you emotionally in what can be an isolating experience. You have a support system here.
Informed Decision-Making: The right to an abortion means that it's your choice if you should get one or not. We will support you no matter which decision you make. We'll provide you with trustworthy and medically sound information, as well as fully answer any questions you may have throughout the entire process and afterward as well.
Clean, Safe Facility: At our abortion clinic near Halstead, KS, we use the latest medical equipment and technology so that we can offer our patients effective, safe care they deserve. Like any medical facility, we strictly follow all medical guidelines to ensure your safety and a high level of care.
Abortion Clinic Near Halstead, Kansas | CARE Clinic Colorado
CARE Clinic Colorado is waiting to help you with any abortion services you may need. Our abortion clinic near Halstead, KS welcomes all who need care or are just considering and looking for information from a trustworthy source. If you think we can help you, don't hesitate to give us a call or send in an online contact form and we can get an appointment scheduled for you.